No modern agronomist can imagine their work without using digital technology. About 70% of American and European farmers use a smartphone to work in the field, and more than 50% use various tablet apps. Our editorial staff has selected the most popular and valuable programs for farmers.
Farm at Hand
Farm At Hand is one of the most excellent and convenient agribusiness management apps. With this utility, you can effectively control the progress of fieldwork: sowing, fertilizing, harvesting, and much more.
Installing this app lets you conveniently store all the information about your farm equipment on your smartphone. It's cool because all the data will be at your fingertips. You can enter model information, serial number, purchase price, and maintenance notes into Farm at Hand.
Agrivi
Agrivi is one of Europe's most successful startups. This platform was created to manage modern agriculture. Using Agrivi applications, you can control the quality of products, track all work related to their production and release, and learn the latest news in the agricultural field, which will help you keep up with the times.
Agrivi suits small farms, cooperatives, and even large agro-industrial enterprises. It's convenient and versatile. By the way, this app is available for iOS and Android platforms.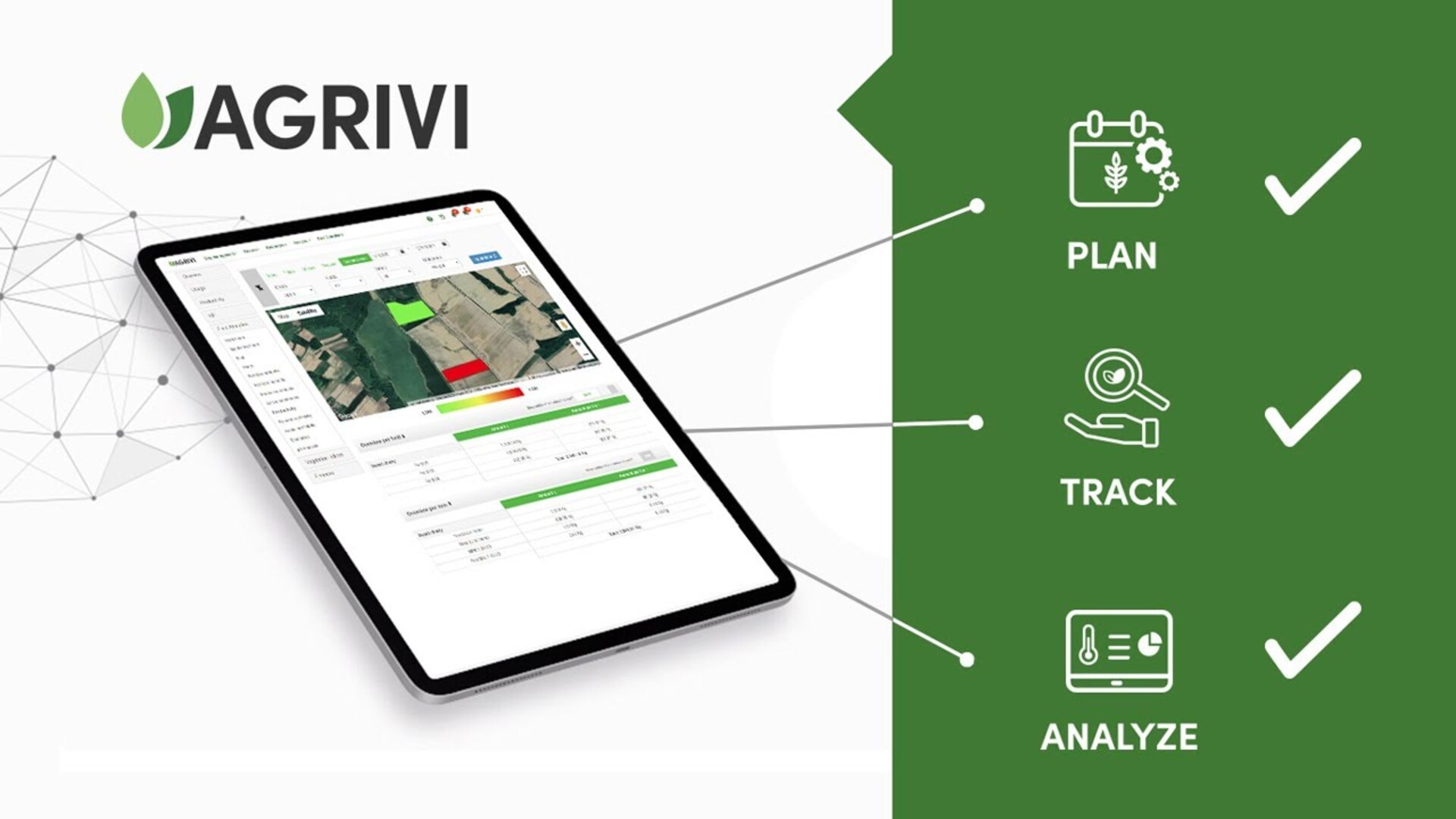 Mandi Trades
The Mandi Trades app helps farmers sell produce locally without intermediaries. You'll need to publish a product card with a farm product, to which you'll need to attach photos, videos, and audio and add a price and an available quantity. Once you do that, buyers will be able to contact you directly with a phone number, and it's convenient.
WeedID
The WeedID app is a vast electronic encyclopedia of weeds. It includes more than 200 species of these plants, photos of their various growth stages, and all the alternative names available. But it's more complicated.
WeedID has a nifty trick: the app can compare the user's photo with photos from its database and then provide a detailed description of the identified weed. This can save you time. You will know which plant is unnecessary and get reasons why you should get rid of it as soon as possible.
Soft.Farm Eye
Soft. Farm Eye is a real find for those who need precise management. This application allows you to create agricultural work plans. Also, it helps you monitor their implementation on your tablet or phone. And all this without Internet access is a massive plus for places with no network coverage.
The app will be a great helper for large and medium-sized farms and all farmers who don't live in the field area. Daily reporting that can be monitored remotely is also a big plus, which is a great reason to give Soft. Farm Eye has a chance and downloads it to your device.
Cropio
Cropio is an excellent tool for agricultural management and field monitoring. It allows you to plan and produce farming operations effectively. The application works in real-time, giving detailed information about the state of the crop and problem areas. There is also a weather report, which works quite well. It is based on geolocation.
This is just a small list of programs you can use for farming activities. If you want to know about other excellent utilities, contact us – we will prepare new material describing other good programs as well!