Ford Motor Company has announced the third generation of the Sync infotainment system. The American company has changed the software platform, corrected errors, improved speed, and made the interface more convenient and understandable for the driver.
There have been a lot of changes, and what we have already listed is still ongoing. Another important innovation was that Ford renamed their product. It used to be called Sync with MyFord Touch, and now Sync 3.
Why are we saying all this?
The point is that Ford offers attractive and modern solutions to use your favorite mobile applications on your in-car computer. The most valuable and essential app to use with Sync 3 is Waze. Waze lets you get data to build optimal routes and all the latest traffic information. The app collects and processes information from more than 130 million active users.
The user needs to enter a destination and follow the route with the app on, and it will transmit the actual data to other Waze users as well. At the same time, any driver can independently warn about changes in traffic conditions, including notifying other users about recent accidents, dangerous situations on the road, or changes in the route.
Through such cooperation, people increase each other's comfort and safety in driving. With Waze, drivers deftly avoid traffic jams, choose the best alternative routes, and determine the estimated arrival time at a particular destination.
Waze users can even help each other to save money on fuel! By sharing information about fuel prices while driving, for example, they can help other drivers choose the station with the best price.
How does Waze work?
Ford drivers with Sync 3-supported vehicles need only connect their iPhone or Android with the Waze App installed to a USB port in the car, and it will bring up-to-date traffic information to the multimedia system's touchscreen display.
Through the Ford SYNC AppLink interface, drivers can control app functionality directly through the touchscreen, voice commands, and steering wheel buttons. But these, of course, are not all of the mobile apps for ford that can be used through Sync 3.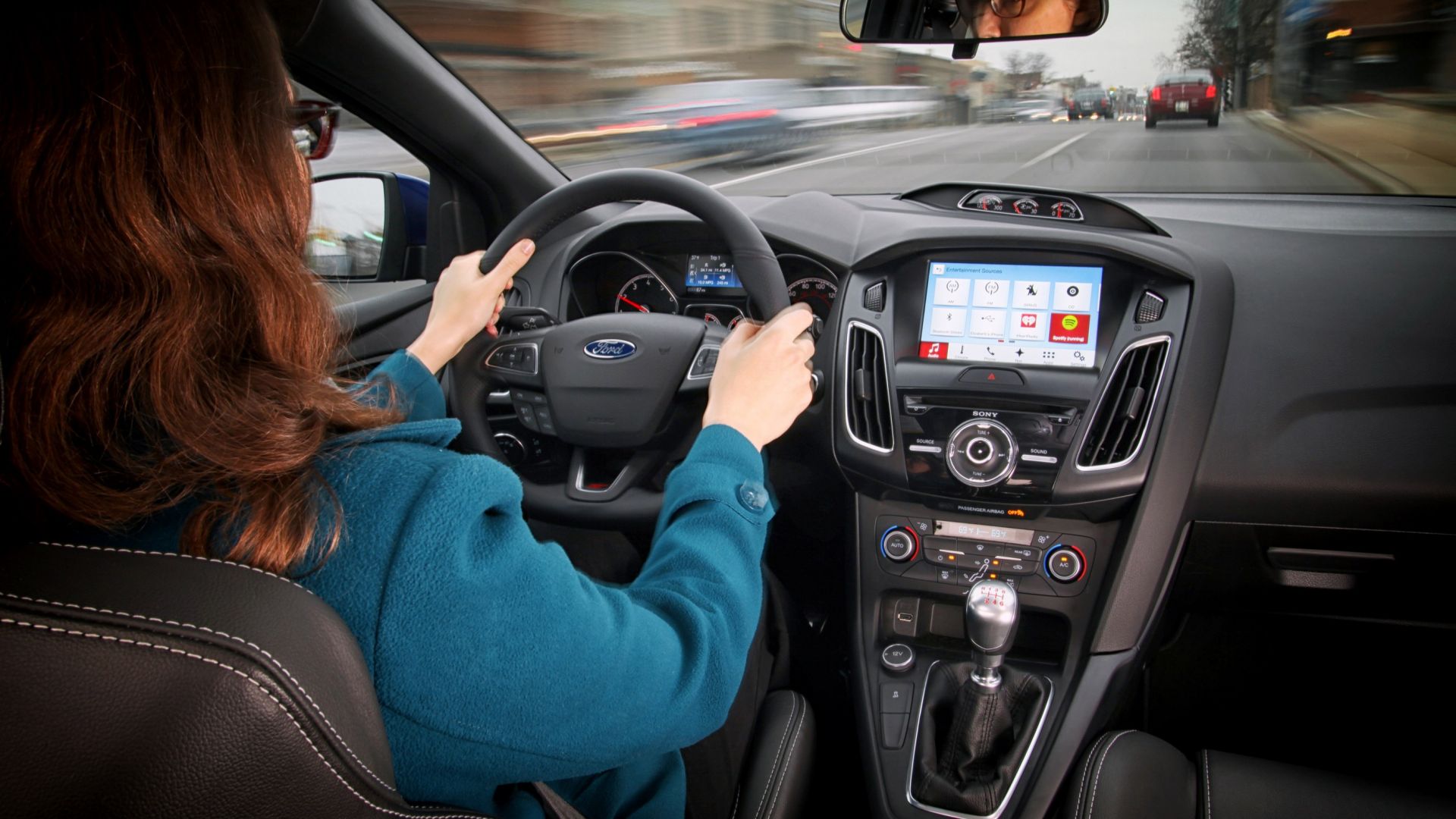 Ford Sync mobile applications
Let's take a look at other compatible apps, too.
WhatsApp
Sitting in a messenger while driving a car is not exactly safe. However, using the Sync3-compatible version of WhatsApp is quite simple and easy. Using the voice assistant's capabilities, you can start a call or a correspondence just by saying a few words. And once you find a place to stop, the utility will even let you use the keyboard, but the machine must be standing still to do so.
Its stable performance distinguishes WhatsApp from other messengers supported in the car, even with a relatively weak Internet connection. The developers guarantee decent video quality for both LTE and 3G/2G.
Spotify
The largest music database has a special mode for drivers behind the wheel. There's a free app version with ads, no music downloads, and a listening limit of only six songs in a row. Spotify is the kind of app you have to buy a premium subscription. Otherwise, it will be almost impossible to use.
Thankfully the subscription is not expensive, just a couple of dollars. This, of course, is not the entire list of Ford Sync mobile apps, but only the most important ones, with which the time spent behind the wheel is either significantly improved or more enjoyable.